Nota bene: Cover diversity
When you take over a storied magazine, your first cover is important: it's a public statement of who you are, what you stand for, what you hope to achieve.
Two recent examples stand out. First, Edward Enninful taking over British Vogue, featuring Adwoa Aboah and a notably diverse set of names: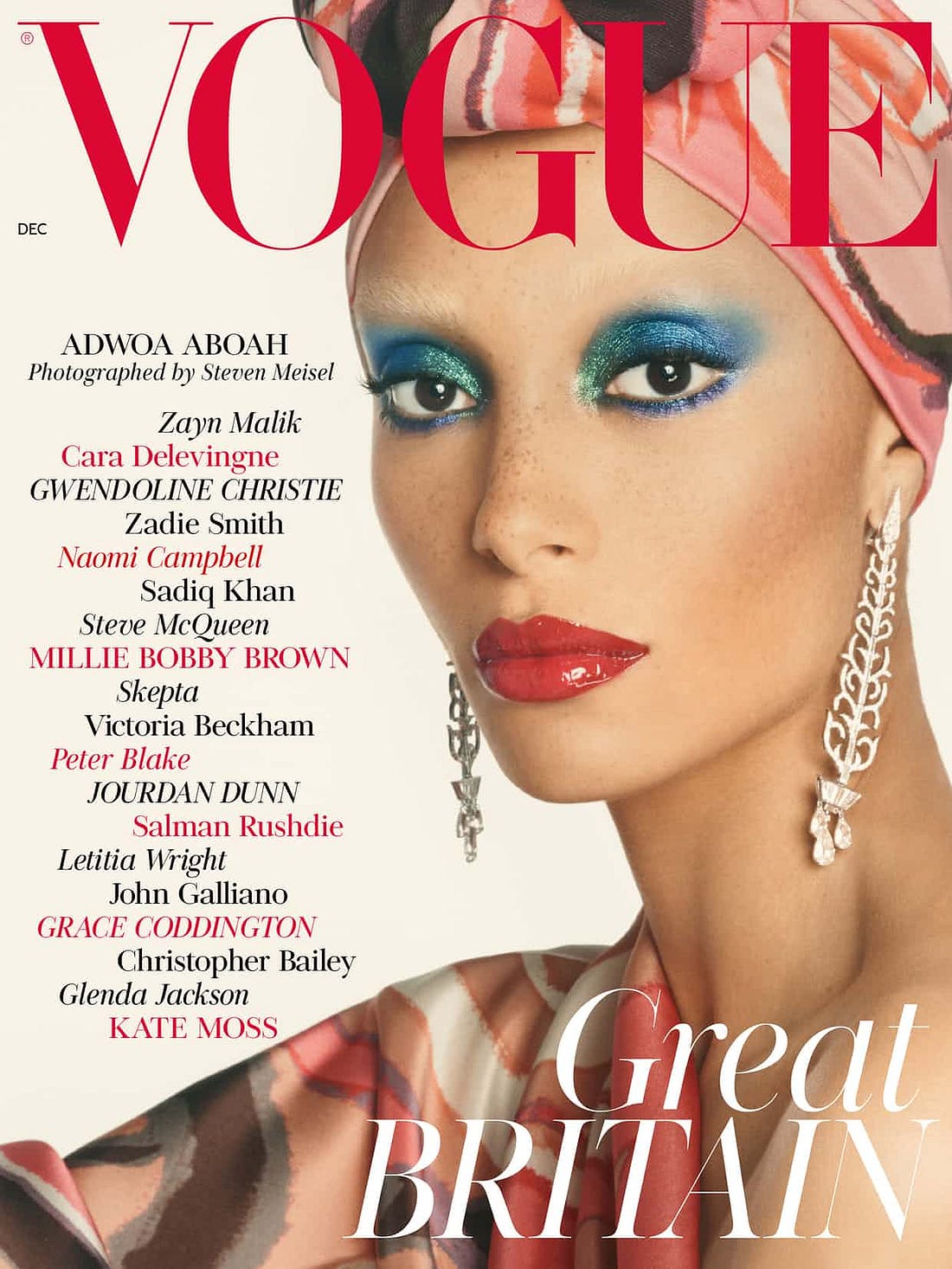 Now, Radhika Jones has made her mark at Vanity Fair, with a profile of Lena Waithe written by another queer African-American, Jaqueline Woodson.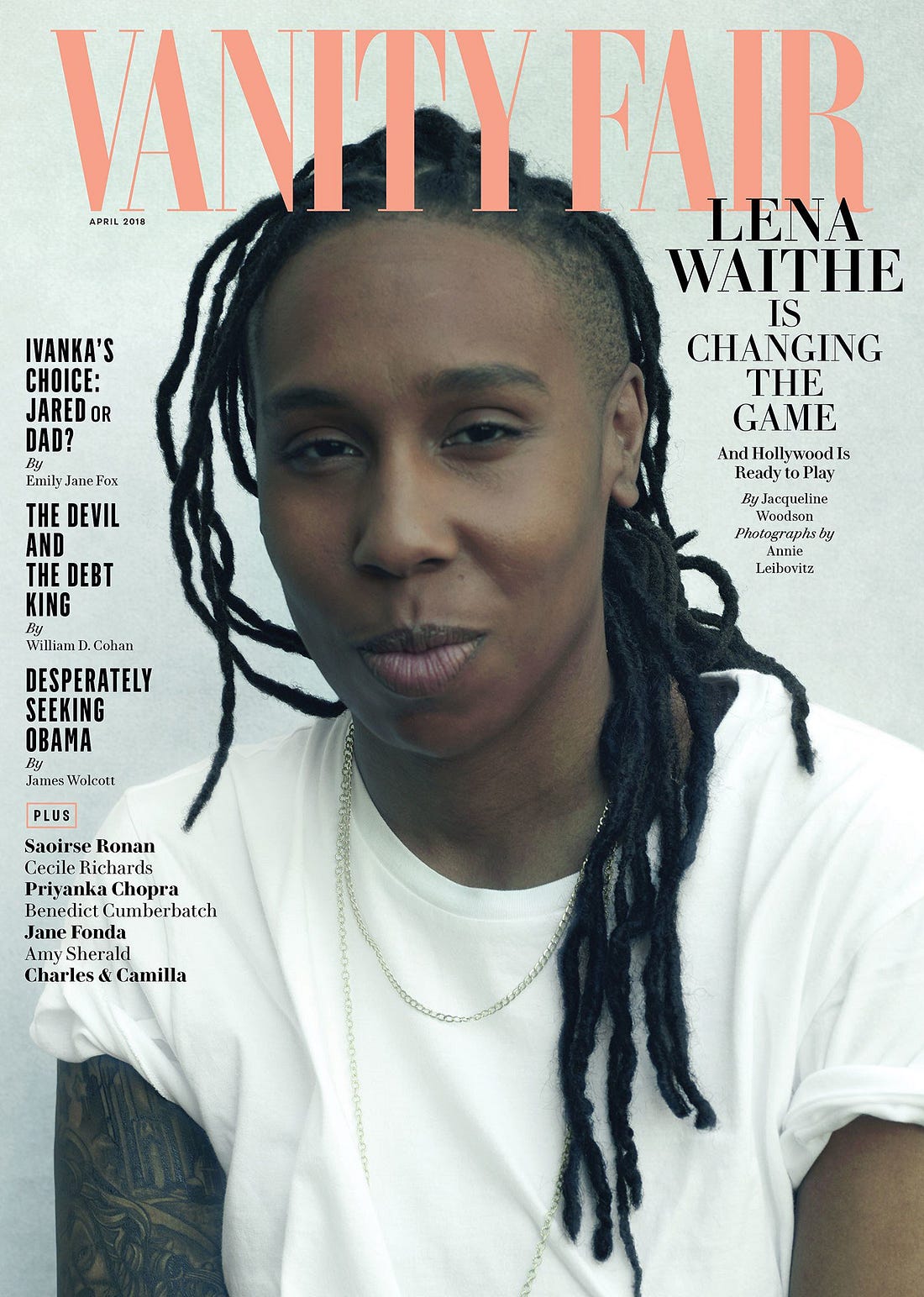 Both of these choices represent a refreshing, forward-looking break from orthodoxy. But there's one area where they have no new ideas whatsoever, and that's in the choice of cover photographer. Aboah was photographed by the 63-year-old white American superstar Steven Meisel; Waithe by the 68-year-old white American superstar Annie Leibovitz. Both have had more glossy magazine covers than any supermodel, and neither is remotely interesting, relevant, or forward-looking.
What's more, Leibovitz in particular has delivered a washed-out cover which evinces no particular skill at the fine art of photographing black skin. Compare the Waithe portrait to, say, the portrait of Lupita Nyong'o which was commissioned by the NYT from the millennial duo of Kendrick Brinson and David Walter Banks.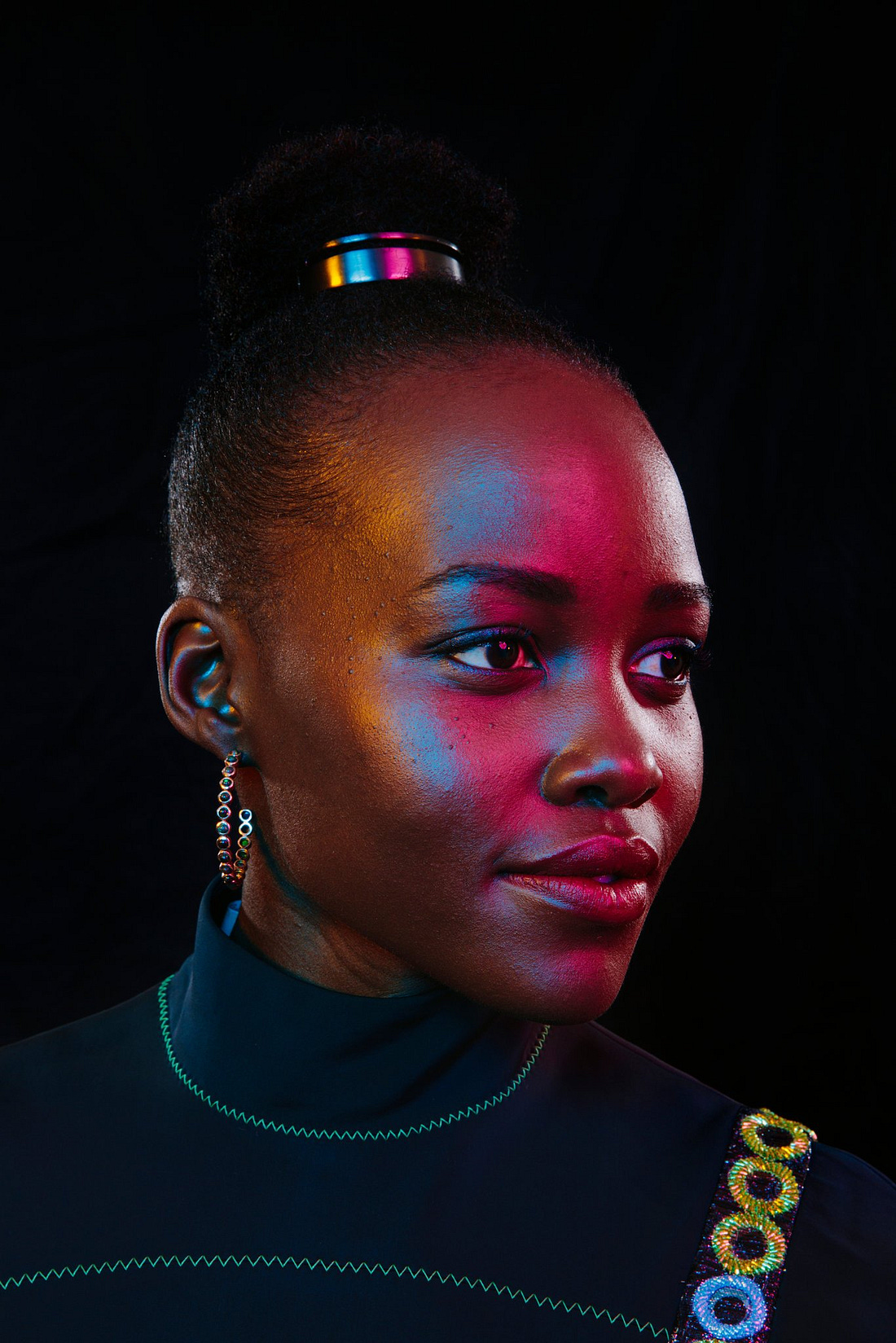 I genuinely don't understand what's going on here. A young(ish) editor comes in with an explicit mandate to shake things up, and then ends up going to one of the handful of photographers that the previous generation relied on, and probably the generation before that too. Meisel, Leibovitz, Patrick Demarchelier, Inez + Vinoodh, Mert & Marcus: the list is short, and probably even shorter now that Bruce Weber and Mario Testino have become persona non grata.
It's not like there's any shortage of amazing young photographers with new ideas and diverse viewpoints. But for some reason, no one's putting them on glossy magazine covers, even when everything else changes. Come on, Enninful and Jones: Surely it's time for Meisel and Leibovitz to cede the stage, to make way for people under the age of 60.